Years ago there use to be this show on TV that gave you the opportunity to win so many minutes in a grocery store race running up and down the aisles picking out whatever food items you wanted then tallying up the total at the check out to see who spent the most money. Then that person would win all the food that they had collected.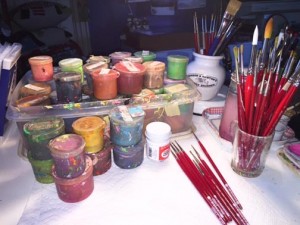 For me, I always wished it was an Art Supply Store instead of a grocery store. As long as I can remember my senses would be on fire when my parents would take me to an art supply store to get new art stuff. When I was a freshmen in college, we were required to buy a freshman kit that was made up of a variety of art supplies we could use over the four year Degree program, including a variety brushes, all sorts of paints, pencils, papers, knives for mat cutting, erasers, compass, etc. I still can recall the excitement of receiving my "kit" and touching each and every one of the wonderful contents inside the kit. I could hardly wait to use each and every one of them. I still have the large yellow water color brush that was in my Freshman kit! When I go to an art supply store I usually have to stop and take a deep breathe before I enter the store. Everything is so inspiring, so colorful, so useful, so intriguing that I have to almost scan the entire store, taking it all in very quickly, then slowly and carefully as I proceed up and down each magical aisle to look at every single item that they carry while trying to figure out how I can justify buying them all. For years Santa Claus would bring me art supplies in my stocking for Christmas. He knew my love of art! One year he brought me my first oil painting set, complete with a wooden carrying case with a very large red bow and filled with over a dozen brand new tubes of wonderfully intoxicating oil paints along with these very cool long oil paint brushes, varnish and turpentine. I was so excited. Then my Dad bought me an easel to use with the oil paints so I could look really professional…I was only 13 years old! And what artist doesn't want her own studio, so he made a studio room for me down in our basement and built me a desk so I would have a place to do my drawings. I thought I had died and gone to Heaven! A Studio…my own oil paints …an easel…I mean how cool was that! I often got new supplies for my birthday. Whenever we traveled to someplace new, I had to find the local art supply store as soon as we settled in. When I was in college I studied in Italy for a while. I can still remember going into this small art shop in Florence and seeing all the simply gorgeous Florentine art papers that were hand-made there along with beautiful brushes and pigment colors. While others were shopping for leather and shoes, I was happily in love with all the hand-made art papers imprinted with gold leaf highlights. It was a "Disneyland" for artists. I couldn't believe how wonderful the shop was…….. it was overwhelming and so inspiring. I wanted to live there!  And, along with that feeling of awe and desire to own it all, I was inspired to see what new mediums I could work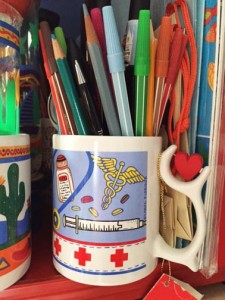 with. What special quality does that type of paint have that might help me in my designing? How do these graphite pencils work when I am sketching? Does the paper inside this sketch book work with pen and ink or only pencil and how will my drawings look with the texture of this type of paper? Each new supply was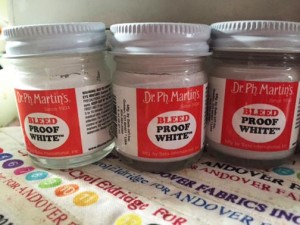 an opportunity to me to try something special. It's like when you are a kid and you get that first box of crayons and the great smells of the crayons all together take over your senses and all the colors are lined up so majestically in the box and how perfect each crayon was since it had never been used…why it was the most wonderful thing to get those creative juices flowing! And, how cool was it to have a large box of crayons that had a sharpener built into the box? To this day, I still am that little kid who is all excited when I go into an art supply store. The packaging of the supplies, the multiples of brushes, paints and papers to choose from, the stacks of unique supplies that I have no idea really what they do, the drawers of pastel chalk, the boxes of gouache paint, the plastic containers, the rulers and compasses, the bins of erasers and the enormous and massive amounts of pens…all kinds of pens you can draw and sketch with…….. and what opportunities they may enable you to create with and what fabulous designs you will come up with as a result of having them in your possession. It's love at first sight!