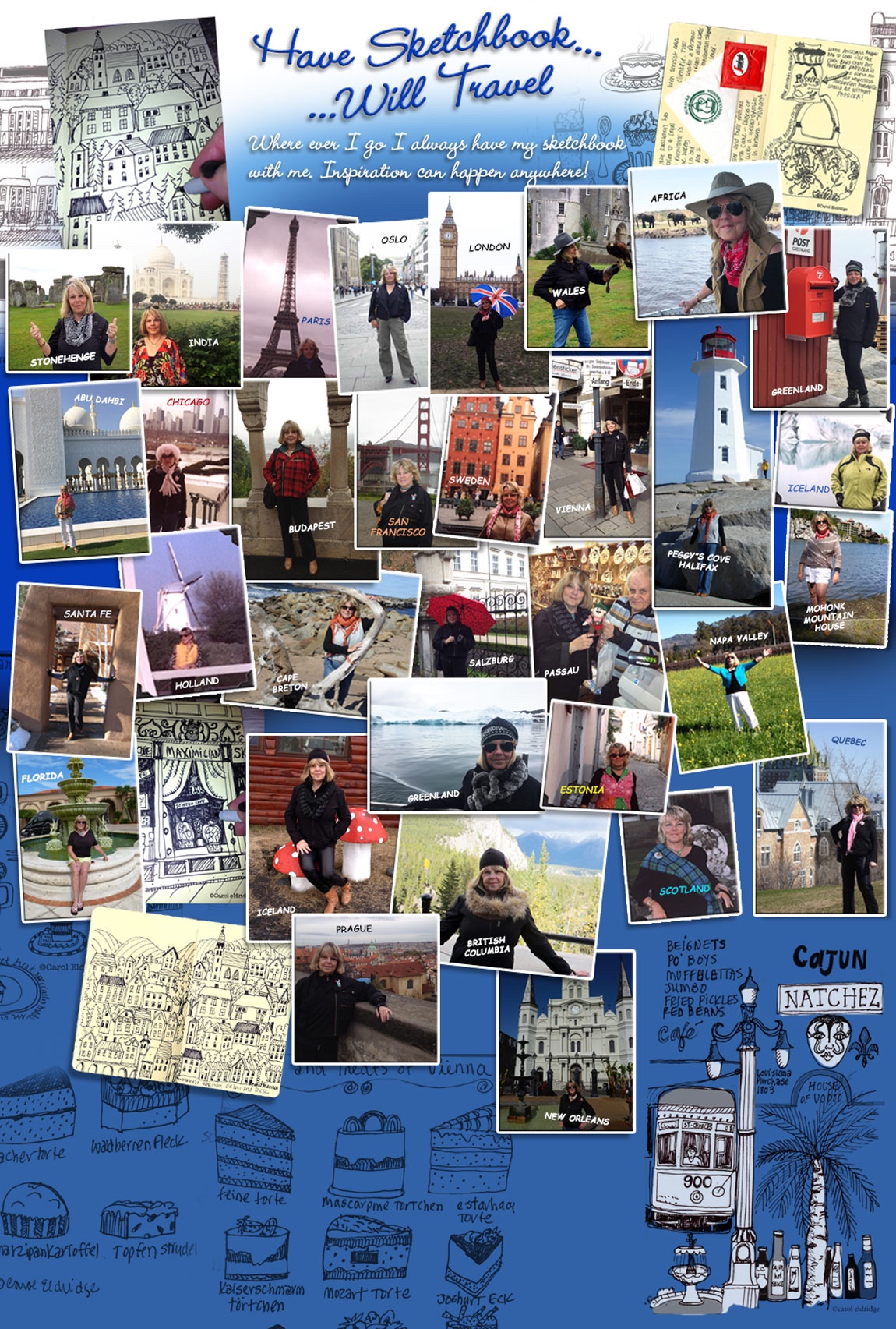 Carol Eldridge
781-631-9042
carol@caroleldridgedesigns.com
Licensed artist Carol Eldridge, trained as a printmaker and illustrator, has been creating successful designs since she graduated from the Massachusetts College of Art and Design in Boston.
Her whimsical and colorful design themes reflect the wondrous pleasures of everyday life. Playful and happy, her designs have captured the hearts of many fans for more than 25 years. Carol's work is licensed on a wide variety of products from fabrics to giftware and just about anything in between. She has licensed her designs to major manufacturers and done proprietary product development for many retailers all over the US.
Her innovative product development skills are highly sought after since Carol has the ability to create more than 2-D art, Carol can think PRODUCT!! She designs original product lines for companies who value her expertise, her work ethic and her professionalism.
Carol is a trendsetter. She lives in Marblehead, Massachusetts, a coastal community famous for its historic role in the American Revolution and it's beautiful 17th and 18th Century buildings along the Atlantic Ocean. In the summer months she can be found cruising along Massachusetts Bay on the New England Classic Down East Cruiser she owns with her husband the Captain along with any number of their 3 daughters, husbands and grandchildren.
Inspiration comes from her extensive travels both in the US and abroad, where she often gathers reference to develop her collections. Carol is never without her sketchbook and pen!